Faces of South Tampa - Gerard C. Mosiello, MD
---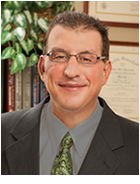 Gerard C. Mosiello, MD
Medical Director
Board Certified Plastic Surgeon Tampa

Dr. Gerard C. Mosiello is a board certified plastic surgeon located in the Tampa Palms area of New Tampa and is proud to be recognized as the Chief of Plastic Surgery at Florida Hospital of Tampa. Dr. Mosiello received his board certifications from the American Board of Plastic Surgery in 2000. He is a member of many regional and national medical societies including the American Society of Plastic Surgeons, the American Society of Aesthetic Plastic Surgery, and the Tampa Bay Society of Plastic Surgeons. Additionally, Dr. Mosiello is a Fellow of the American College of Surgeons (FACS).

Dr. Mosiello specializes in body contouring, breast augmentation, breast lift, tummy tuck, liposuction, facial rejuvenation including facelift, eyes, BOTOX® Cosmetic, injectable dermal fillers, and reconstruction surgery, including breast reconstruction following mastectomy and skin cancers. Dr. Mosiello has been Faces of South Tampa's Medical Director since 2009 when Faces began its journey.

« Back to Main Staff Page
---



Available Appointment Hours:
Mon: 9:00am-6:00pm • Tues: 9:00am-8:00pm • Wed: 9:00am-9:00pm • Thurs: 9:00am-6:00pm • Fri: 9:00am-5:30pm • Sat: 9:00am-4:00pm

Retail Store Hours:
Monday - Friday 9am - 5pm (always open during appointments)



South Tampa: 4807 Bayshore Blvd., Tampa Florida 33611 • (813) 443-5134 • Fax: (813) 200-3571

Copyright © 2015 Faces of South Tampa | All rights reserved | Reschedule / Cancellation / No-show

Participating Member • Allergan Partner Privileges® • Top 3 Practice



This practice is required, by law, to maintain the privacy and confidentiality of your protected health information and to provide our patients with notice of our legal duties and privacy practices. Gerard C. Mosiello, MD., Medical Director - Board Certified Plastic Surgeon